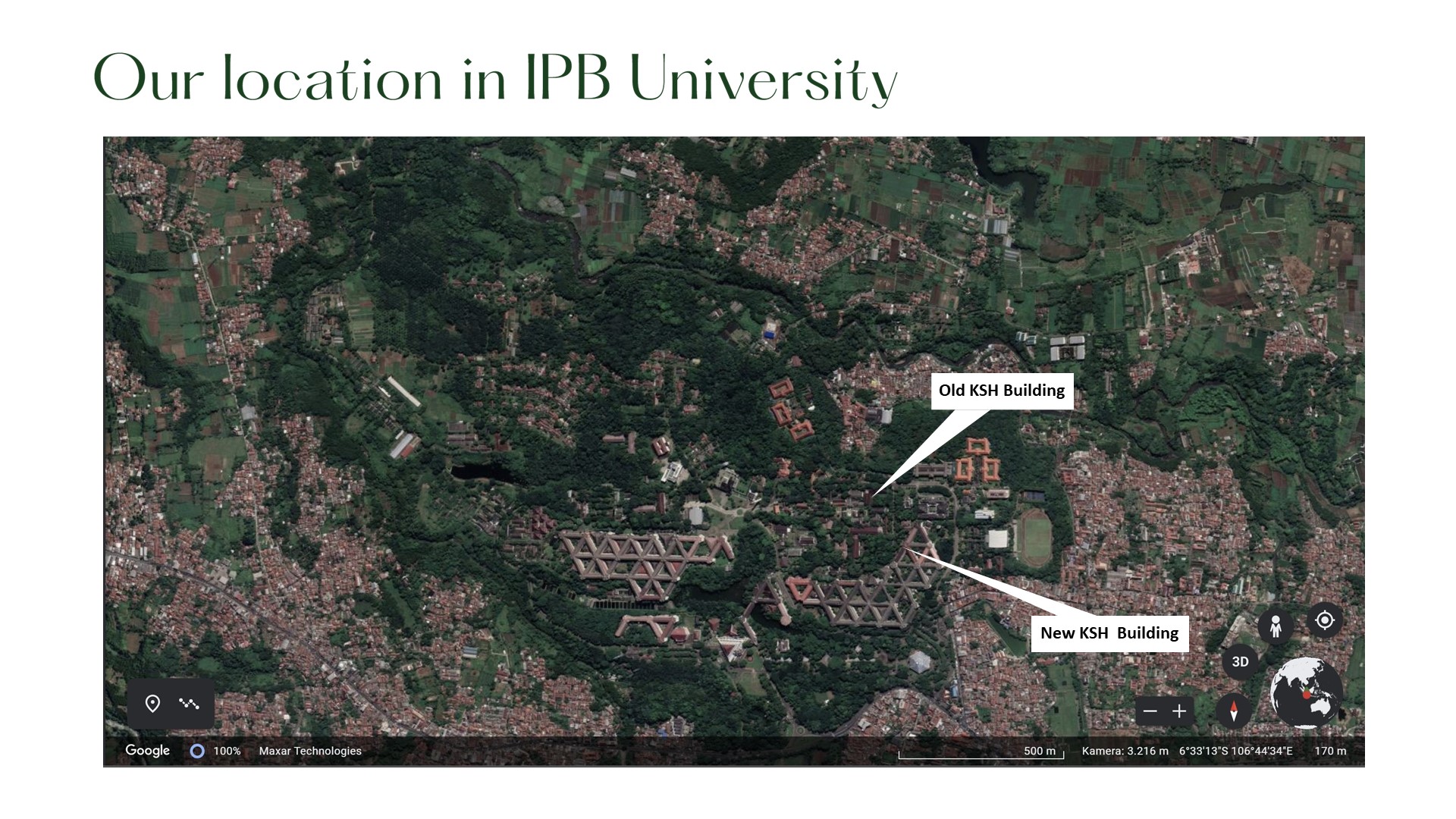 ---
Preface
The Department of Forest Resource Conservation and Ecotourism organizes educational programs with 2 (two) study programs namely: Undergraduate Study Program (S1), Masters and Doctoral Postgraduate Programs Ecotourism Management and Environmental Services Study Program/MEJ), with a total of 486 undergraduate students (486 people) , S2 (132 people) and S3 (33 people). To support the implementation of Education, Research and Community Service activities, good planning is needed in operational managerial implementation. In addition, the Department is required to be able to develop the quality of SOM (lecturers and education staff), and be active in developing student activities. So that the implementation of DKSHE's Tri Dharma activities is directed and sustainable, and the results of its activities are monitored.
Dr. Nyoto Santoso
Head Department
---
Guidebook (Contens Laboratories)
---
Guidebook (Contents | Lecturer's Room & Student Affairs)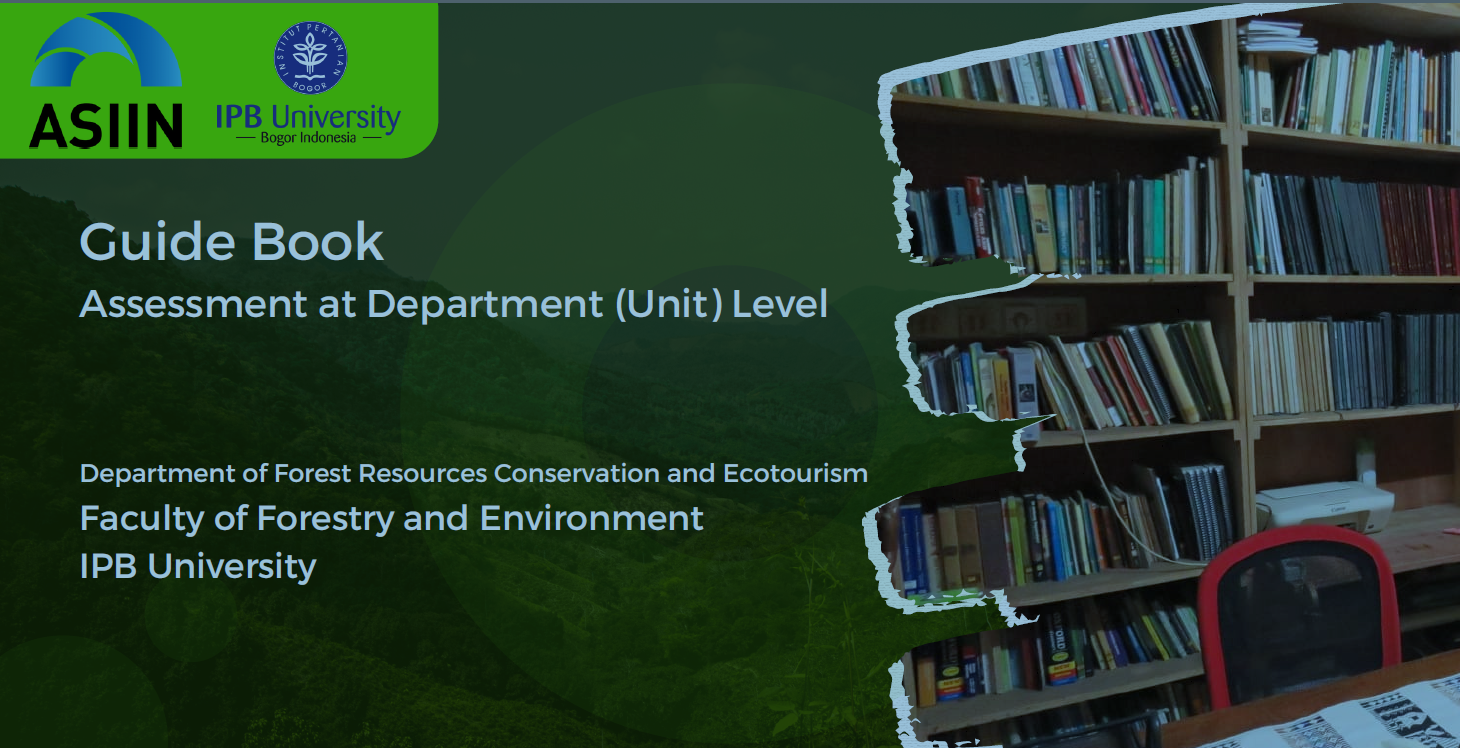 ---
Contets Laboratories
01| Wildlife Ecology Laboratory
At old KSH Building, as supporting facilities for academic activities. In this laboratory also provide tools and equipment for students learning, research and field practice. Various activities to improve hard and soft skill like wildlife conservation study group with invite the guest teacher, bird banding and training regarding method research and data analysis.
1. Wildlife Conservation Study Group
This is a routine activity by ecology and wildlife management division every single month. Scope of activity such as:
Presentation and dialogue about wildlife and its conservation
Inviting the guest lecturer from national and international teachers
2. BIRD BANDING
One of the activities in the Wildlife Ecology and Management Division which has been carried out since 2011 under the supervision of trainers who have permits/licenses from the Indonesia Bird Banding Scheme (IBBS), so that the implementation is carried out in accordance with national and international standards. Activities carried out include monitoring bird species in several locations on the Dramaga IPB campus, including determining the type of feed, class, age and sex, recording migratory bird species, observing birds during the breeding season, evaluating bird health as an indicator of environmental quality.
---
02| Captive Breeding and Ex-situ Laboratory
This is a field laboratory under the ecology and wildlife management division at KSH Department. As our mission that want to achieved, this laboratory could be a connector to the in-situ conservation goal. We have analysis that the captive breeding is very important for future conservation of our biodiversity. Cause of these case, our department have field laboratory for captive breeding and others ex-situ conservation practice within the campus territory.
A. Breeding Cage for Bird and Deer's Species
Located at JL Lengkeng Cikabayan is intended as a breeding facility for Timor deer and muntjac deer, Sunda pangolins, Bali starlings, Suren starlings, red jungle- fowl, oriental magpie-robin species. Now, for timor deer was breed to be 19 individual from start begin in the cage are 11 individual. Sometimes, this area use as healing and small tourism activity by students and communities around the campus.
B. Bird Aviary
Located in Coin Park, the aviary specific for birds display for of green and blue peacocks, water birds, and exotic birds such as those from the lovebird group. This aviary as learning facility about the birds diversity for native and exotic species.
C. Spotted Deer Breeding Cage
Breeding cage of spotted deer display located at Conservation Park (near the main gate the IPB University). This place have aimed for learning about deer exotic species and practice how to manage the ex-situ habitat and species like food, health and breeding management. Broodstock come from the Bogor Palace, and currently there are 10 individual.
D. Green Peacock Breedng Cage
Breeding cage of blue peacock located at left the main gate or rectorate building. There are two couple of the blue peacock, and now they have proliferated more than 3 individual.This is good news for future breeding of this species because in the nature habitat the population was decrease trend.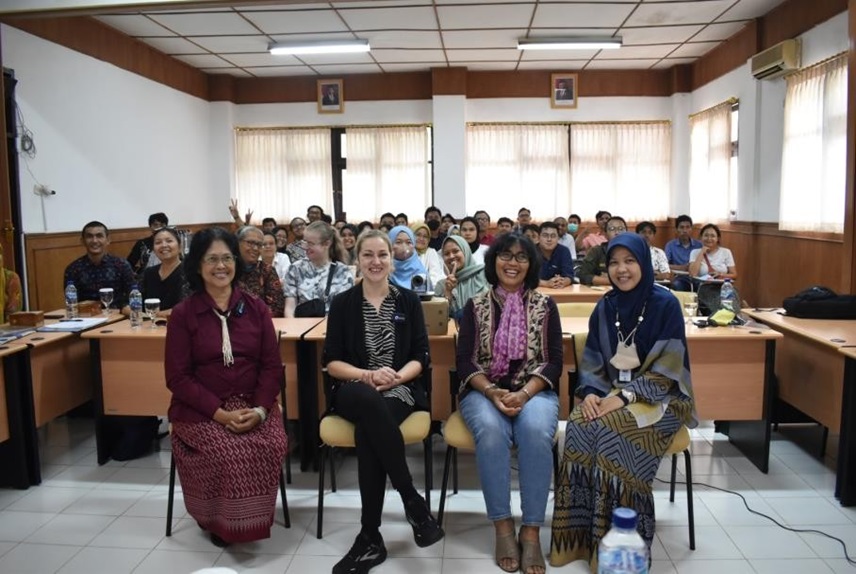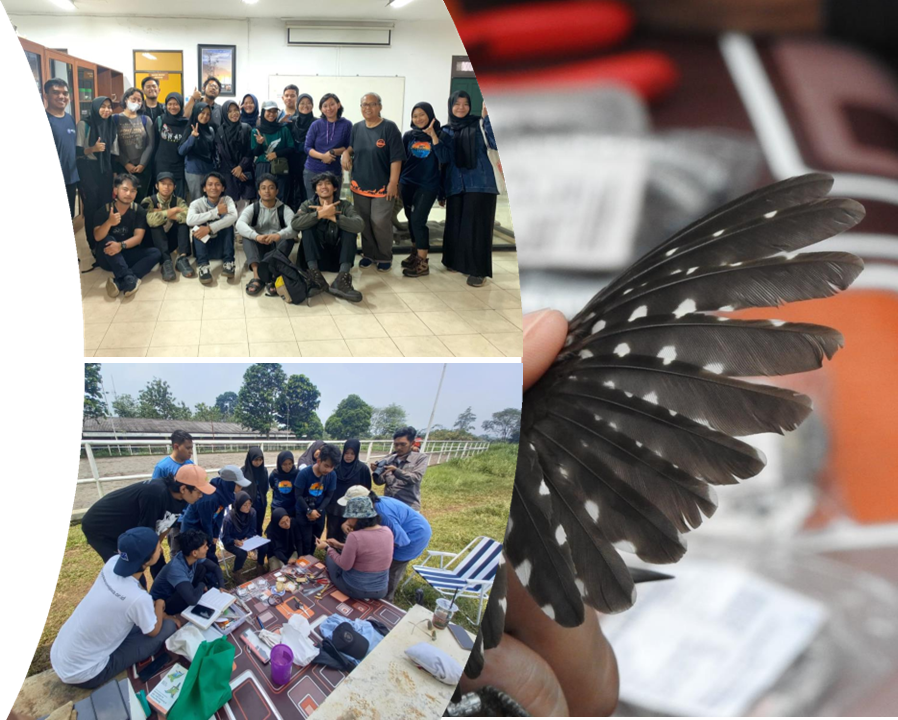 ---
03| Laboratory of Bioprospecting and Plants Utilization
Laboratory of Bioprospecting and Plants Utilization is part of the Department of Forest Resources Conservation and Ecotourism, Faculty of Forestry and Environment, IPB University. This laboratory focuses on developing bioprospection and plant utilization based on scientific studies and traditional community experiences to achieve just and sustainable social welfare.
A. Simpliciarium
Simpliciarium is a location to keep a collection of dried medicinal plants (simplicia). The Simpliciarium at the Laboratory of Bioprospecting and Plants Utilization is the first simpliciarium in Indonesia. The simplicia collection in the Laboratory of Bioprospecting and Plants Utilization is more than 100 species from various regions in Indonesia.
B. Tissue Culture Unit
A tissue culture unit is a building where little plants are grown in a climate chamber or growth chamber for research, breeding or multiplication. There are 10 species of plants in the tissue culture unit, among others pule pandak (Rauvolfia serpentina), Dendrobium sp, Vanda sp, Macodes sp, Nepenthes sp, Anthurium sp, Anubias sp, Phalaenopsis sp, and Philodendron sp with a total of 500 explant bottles.
C. Our Activities
The activities carried out by the Laboratory of Bioprospecting and Plants Utilization are part of the Tri Dharma of the University which includes education, research, and community service. Several research and community service activities that have been carried out by the Laboratory of Bioprospecting and Plants Utilization include as following:
c1. Sugar Palm Development in Several Locations
The Laboratory of Bioprospecting and Plants Utilization since 2017- present has carried out many research activities related to inventorying the potential, utilization and development of sugar palm in various regions in Indonesia. Research related to sugar palm has been carried out in the regions of North Sumatra, Bengkulu, Banten, Mount Halimun Salak National Park, Mount Gede Pangrango National Park, Meru Betiri National Park, and Lombok (West Nusa Tenggara). The research was carried out in collaboration with various parties including the Ministry of Education, Culture, Research and Technology of the Republic of Indonesia, local governments, and the national park agency
c2. Establishment of an Eco-Healthy Living Conservation Village
It is a community service project in conjunction with the AHLINA Institute and AMBISSI (IPB 15) in the villages surrounding the IPB University. This action strives to develop a village that is healthy, self- sufficient, and sovereign in terms of food and medicine.


---
04| Laboratory of Geo-Environmental & Geo-Spatial Modeling
Facilities
Room for student
Drones & Sensor (4 Quadcopter + 1 fixed wing)
GPS/DGPS
Hemiview camera
Spectroradiometer
Server
GIS Software (ArcGIS)
Image Processing software (Erdas, Envi, Ecognition)
Lidar Processing (Lidar360)
Activities